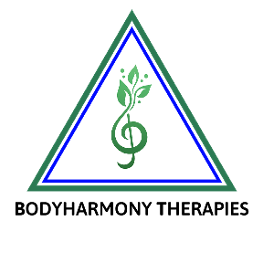 A Little About The Creation and Mission of BodyHarmony Therapies and Wellness
Hello my name is Tonya Lowther,
I am the Director and Therapist of BodyHarmony Therapies and Wellness.
I would like to welcome all to a completely new way of caring for your whole being through multiple modality collaboration to bring you back to Balance and Harmony.

My Journey as a therapist began in 1994 while taking my summer off from University in Halifax. I had always wanted to help people and really wanted to have a second job that went well with my studies. I came across a diploma training program in Aromatherapy and Aroma-massage therapy from a United Kingdom instructor's Canadian pilot program. Like many summer programs, this one was in a compressed time line for students and once a month for 3 days we would convene for practical hands-on training of lymphatic drainage massage for over a year and a half. I was hooked! I enjoyed the botany and chemistry and how the essential oils were selected to help the client , this did not conflict with my university studies once classes started again, it actually aided me in so many ways!
So here I am now in 2022 , with many years of clinical experience and loads of training and certifications later, wanting to help people find balance in their lives, so they can inspire others. As a consultant, educator, formulator, product developer, researcher and therapist, I invite you to take a look through my website and see what types of therapies may interest you and drop me an email or call to set up your FREE 15 minute Q&A session with me either by phone or video call.
In Health,
Tonya Lowther NCCA, ICANP, CH, CCF, HRC
BodyHarmony Therapies and Wellness